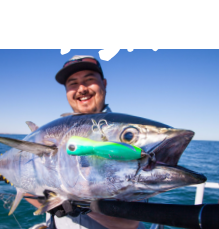 Enjoy a holiday full of adventure and relaxation, staying on one of two sunny islands fringed by coral reefs.
Explore the magnificent dive sites surrounding the islands. See underwater sea life at its most beautiful.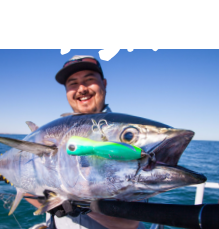 The biggest and bestfishing legends start at the Mackerel Islands – in the Pilbara's fishiest waters!

a unique island experience
The Mackerel Islands are a marine wildlife and ocean lovers paradise located along the spectacular Pilbara coast.
Whether you're a local exploring your own backyard, or a tourist on a journey through Western Australia, the magic of your time on the Mackerel Islands will stay with you forever.
Located a short 7 minute flight or 45 minute ferry from Onslow, a holiday or day trip to the Mackerel Islands provides a rare marine wilderness experience boasting world–class fishing, snorkelling, boating, nature watching and serious time to disconnect.
Two of the ten islands – Thevenard Island and Direction Island – offer accommodation and access to an extraordinary experience, where rugged adventure meets refreshing isolation.
Watch sea turtles haul themselves up the beach to lay eggs, glimpse dolphins and whales playing in the blue-green waters, admire the kaleidoscope of colourful fish, crabs and stingrays among the coral reefs while you snorkel, or reel in the catch of your life from the Pilbara's fishiest waters. Then as the sun goes down and the night sky lights up with a dusting of silver, you can simply stargaze in awe and breathe in the quietness.
This is the amazing, off the beaten track experience you have been looking for.

Get a preview of the spectacular Mackerel Islands landscapes.