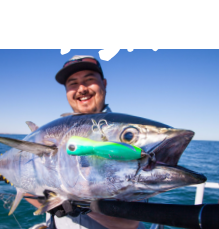 Enjoy an idyllic holiday without the distractions of life's bustle, staying on one of two spectacular islands.
Explore the magnificent marine vistas surrounding the islands. Underwater sea life at its most beautiful.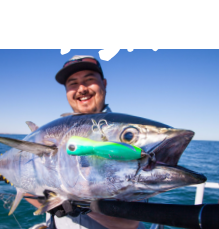 The biggest and best fishing legends start at the Mackerel Islands – in the Pilbara's fishiest waters!

a unique island experience
The Mackerel Islands are a coastal expression of the Pilbara's untamed beauty. Whether you're a local, travelling through the Pilbara, or seeking to discover uncharted terrain, the magic of your time on the Mackerel Islands will stay with you forever.
Located 20 minutes from Onslow, a holiday or day trip to the Mackerel Islands provides a wilderness-style experience boasting world–class fishing, diving, snorkelling, swimming, boating, nature watching and relaxation in protected, calm waters.
Two of the ten islands – Thevenard Island and Direction Island – offer accommodation and access to an extraordinary experience, where rugged adventure meets isolation at its most splendid.

Get a preview of the spectacular Mackerel Islands landscapes.